Her Grace The Duchess of Abercorn OBE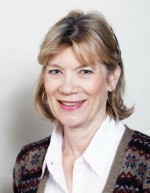 Sacha Abercorn is descended, through her maternal line, from the Romanovs and from Natalya, the youngest daughter of Alexander Pushkin.
She came to live in Ireland when she married James Hamilton, then MP for Fermanagh and South Tyrone, in 1966. Her first child, James, was born in 1969, her daughter, Sophie, in 1973 and her younger son, Nicholas, in 1979. Her husband succeeded his father as Duke of Abercorn in 1979. and dedicates his time and energy to the social and economic regeneration of Northern Ireland.
During the mid-1970s, the Duchess trained as a professional counsellor in transpersonal and depth psychology, employing methodologies learned from (among others) Jung, Maslow, Progoff and Assagioli.
Living through the 'Troubles' in Northern Ireland made the Duchess increasingly aware of the trauma sustained by children in the province. She also became aware of their urgent need to express their thoughts, their feelings, their inner worlds – to find a 'voice' of their own, and to find means whereby that 'voice' could be heard. This led to the establishment of the Pushkin Prizes in 1987.
After the Omagh bomb in 1998, the Duchess became a trustee of the Northern Ireland Centre for Trauma and Transformation. In 2003, the Duchess received an honorary doctorate from the University of Ulster. In the same year, she published a volume of prose poems, Feather from the Firebird. In 2006, the Ireland Fund of Monaco presented her with the Princess Grace Humanitarian Award and she was also awarded the OBE in 2008 for her services to charity.
Shiela McCaul MBE – Chairman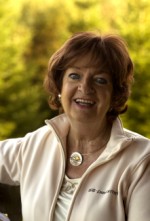 Shiela Mc Caul MBE was a Senior Education Officer in the Western Education and Library Board prior to her retirement in 2006. She had a key strategic role in all significant elements of the development and provision of Teaching, Learning, Curriculum, Special Education and Youth Services throughout the Western Board area. A former teacher, she is keenly interested in the development of "well-rounded" young people and believes that education should allow them to develop creatively and emotionally, as well as intellectually. Since her retirement Mrs Mc Caul continues her involvement in Education having been appointed as a Department of Education representative on the Council for Catholic Maintained Schools and the Derry Diocesan Education Committee. She is a Trustee of the Omagh Fund and was the first chairperson of the Omagh Marie Curie Cancer Care group. She was awarded the MBE for services to Education in 1998.
John McConnell CBE
John McConnell CBE is a retired senior civil servant. He was appointed to co-ordinate government activity in the wake of the Omagh bomb. He now holds several directorships and is actively involved with a number of charities. John was awarded the CBE for services to the community in 2003.
John Quinn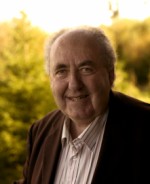 John Quinn, a former teacher, was a broadcaster with RTE Radio for twenty-five years. His programmes have won major awards at home, as well as in New York and Tokyo. He is the author of six children's novels, one adult novel, two memoirs and various works of non-fiction. He has been regularly involved in the Poetry Ireland schools scheme, which brings writers into schools, and with creative writing programmes for teachers. He holds an Honorary Doctorate (D.Litt) from the University of Limerick.
Professor Paul Seawright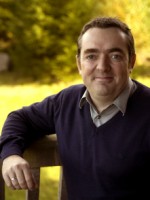 Professor Paul Seawright is currently Chair of Photography at the University of Ulster. He is known internationally for his photographs of conflict and his work is held in many national collections. Paul is a Fellow of the Royal Photographic Society and the Royal Society of Arts. He is also a board member on the Arts Council of Northern Ireland and the Northern Ireland Centre for Trauma and Transformation.
Nino Toradze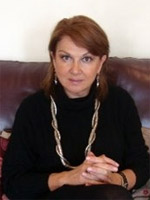 Nino Toradze was born in Tbilisi, Georgia and lived there until 1991 when her family moved to England where they began to build their lives from 'scratch' in this new and peaceful land. Her family's background is firmly rooted in the Arts, her father, David Toradze, being a well known and respected composer, her mother Liana Asatiani, an actress of considerable stature and her brother, Alexander Toradze, a concert pianist of international acclaim. Nino herself works for the Italian company Ermenegildo Zegna, as its Music Projects Manager.
It was music which brought her and her close friend, The Duchess of Abercorn, together in 1994 and since then, as a Pushkin Trustee, Nino has been closely involved in the work of the Trust, particularly in Russia. She believes passionately, that unlocking the creative 'voice' of the individual, is one of the most powerful catalysts for bringing peace to the world and supporting the voices of inspiring teachers and children alike. She was a key figure in establishing The Pushkin Prize in St.Petersburg where it was welcomed with much enthusiasm. Nino is delighted that the Pushkin Trust hopes to create links with schools in Tibilisi in the future, as this will realise her dream to inspire children from her homeland in many creative ways.
Neville Orr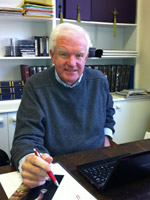 In 2010 Neville Orr retired from Herdmans, the Irish linen spinner based in Sion Mills, County Tyrone, where he worked as Finance Director and then Managing Director. He has held and still holds a number of private sector, public sector and voluntary sector appointments.and in particular takes an interest in education and health matters in Northern Ireland. He is a long serving school governor and has been a non executive director and chairman of Altnagelvin Hospitals Trust. Neville brings his experience of financial control, corporate governance and risk management to Pushkin.
Greg Berry QC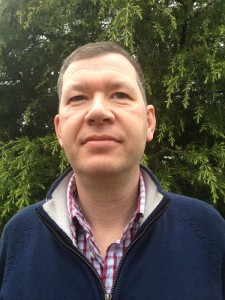 Greg Berry QC was called to the Bar of Northern Ireland in 1989 and was appointed a Queens Counsel in 2006. He is also a member of the Bar of Ireland. From 2008 -2010 he was Vice Chairman of the Bar Council of Northern Ireland (the organisation which represents Northern Ireland's 700 barristers), and was also Chairman of the Professional Conduct Committee and Library Committee of that body. Greg is a native of County Armagh and he still has close links to the City of Armagh. He is a Governor of Armagh Observatory and Planetarium and a Friend of St. Patrick's Cathedral. He divides his spare time between County Armagh, the Causeway Coast and Catalonia.